Main content starts here, tab to start navigating
Cali Bird
Slide 1 of 4
Slide 2 of 4
Slide 3 of 4
Slide 4 of 4
Menu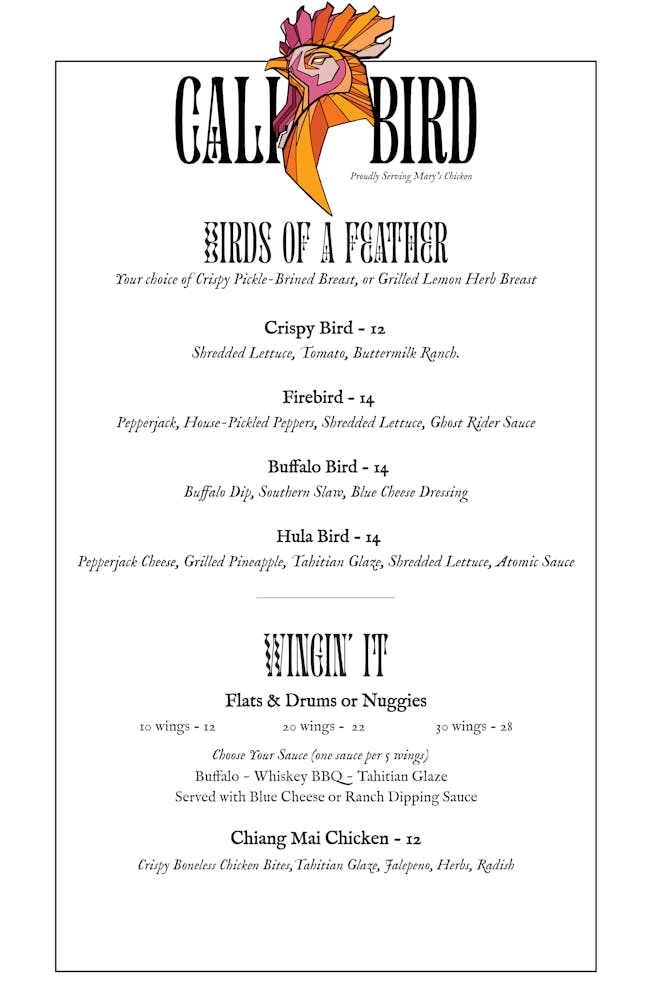 Call to preorder: 916-382-9608
About Cali Bird
Nothing says comfort like fried chicken and no food is more convenient than the sandwich. It's no wonder the fried chicken sandwich craze is on! Back in 2007, when I opened my restaurant Tuli Bistro, one of my original menu items was the Crispy Bird. Here we are 13 years later and people still ask me about the Crispy Bird. With that Cali Bird was born.
Brought to you by Chef Adam Pechal
Slide 1 of 2
Slide 2 of 2
Sign up for more exciting news coming very soon!