Home
Main content starts here, tab to start navigating
Tiger Bar and Food Hall
Temporarily Closed
Slide 1 of 5
Slide 2 of 5
Slide 3 of 5
Slide 4 of 5
Slide 5 of 5
Now Serving: Tiger Brunch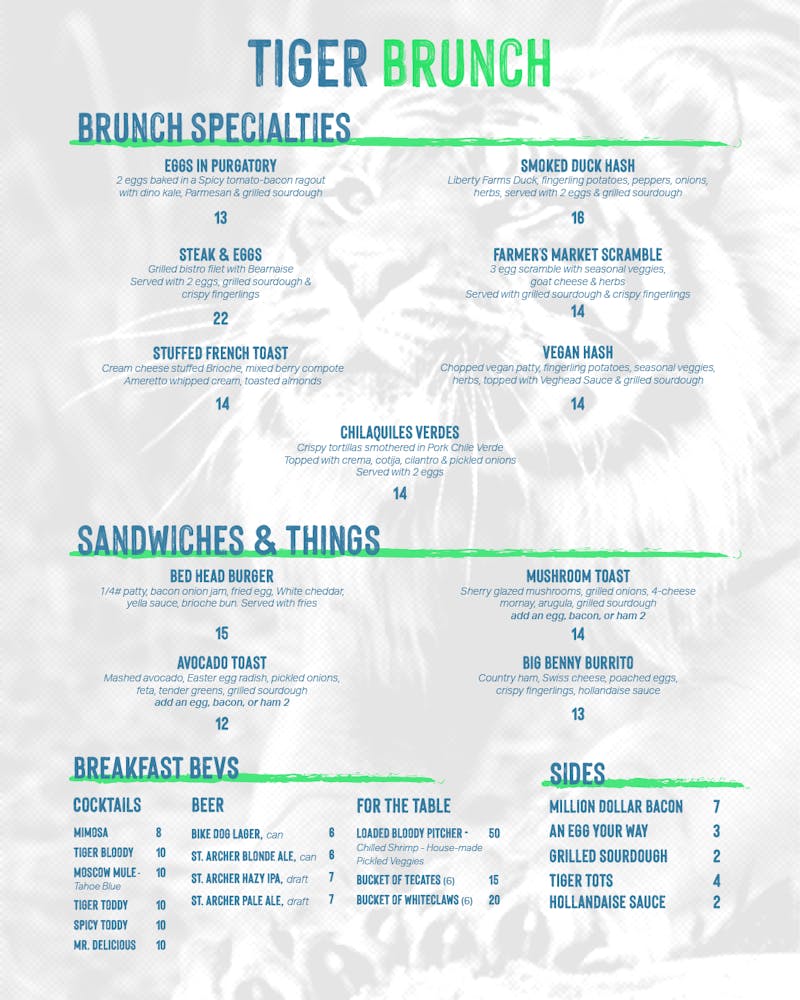 Tiger 700 Block
HOURS
Sunday - 11am to 6pm
Wednesday & Thursday - 12pm to 9pm
Friday & Saturday - 12pm to 10pm
Parking on 7th St & Merchant St, 7th St & Kayak, as well as in front of 801 K St.
All parking is free after 4:30 pm on weekdays, and free all-day on Weekends.
Find Us
About Us
Tiger Bar and Food Hall supports a diversity of brands and cuisines. We have partnered with the renowned
Chef Adam Pechal
to bring you food of many different stripes and types, all hosted within the Tiger kitchen.
Our commitment to experience, service, and excellence is as strong as ever. Stay up to date on new and exciting restaurant brands coming in the future.